First Siddur - First Grade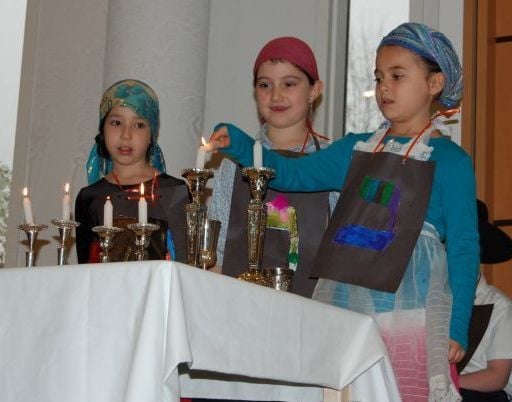 March 2011 - First graders at the Chaya Mushka Children's House were presented with their first siddurs at a big celebration and performance Tuesday. The 14 children in the class sang songs, demonstrating their knowledge of prayers.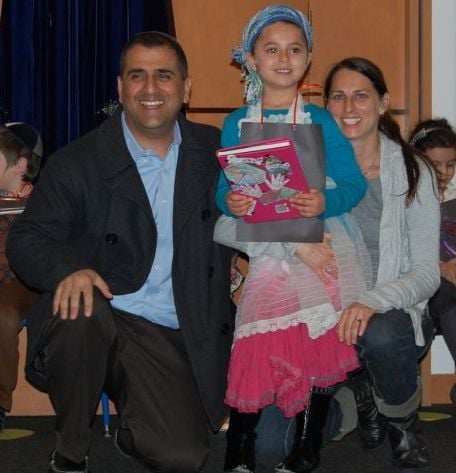 After the show, each child was given their own personal prayer book with a special cover made and decorated by their parents.
The students will use these siddurs daily in class, moving up from a children's siddur. The school plans to continue this tradition each year.